"lomme"
-
an outdoor womb ;) for the inside ...
Created as a result of two years research into sleep habits, problems and therapies, Lomme skilfully combines natural therapies with the cutting edge technology. Using light, sound and massage therapies, Lomme offers an environment to enhance all the senses - forming a place to rejuvenate, meditate and above all sleep.
you can get the details here
http://www.lomme.com/LOMME/Light/tabid/196/language/en-US/Default.aspx
designer woman agnieszka bernacka
their motto ...
+++++++++++++++++++++++++++++
"bett tine" - "bed tine"
- as simple as it gets ...
this very light and minimal platform bed that makes a very cool statement without a lot of anything. the bett tine by designer raimund gamerith is part of the vienna design week held thru most of october which showcases the newest
contemporary
furniture creations from austria. the bowed base that breaks from the traditional straight lines setting the design apart from so many other beds, fascinated me most.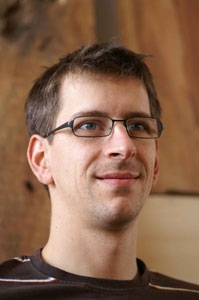 Raimund Gamerith, Designer

Born in 1975 in Graz / Austria
1982 – 1994 Freie Waldorfschule Graz (Rudolf Steiner School)
1994 Apprenticeship as a cabinet maker with architect and master cabinet maker Gilli as well as Heschl's
1996 - 1997 Trips to New Zealand, Australia and Asia
1997 Military service
1998 Start of work at a workshop and studio at Gnaning near Graz / art – education – production
2000 Start of independent work in the field of art and design
2001 Entrepreneurs' Academy at the Austrian Chamber of Commerce
2002 Foundation of gruppe k'box
2003 k'box (steirischer herbst – international festival of contemporary art) at Kunsthaus Graz.
2004 Opening of exhibition room in Bindergasse 6, 8010 Graz
2005 k'box platform in Josefigasse 1, 8020 Graz
2007 IMM Cologne
2007 MAK Vienna / Blickfang
2008 Assembly / Graz
2009 Assembly / Graz
Philosophy
Raimund Gamerith Single Piece Furniture Design and Production stands for clear and dynamic shapes: Movement in every aspect of life, which means interplay between linear structures and or
ganic form.

Implementing his own designs is what characterises the qualified furniture-maker, as the production process is seen as an essential part of an overall creative and artistic process.

Planning in conjunction with the Client is an important element in the creative process so as to answer the Client's personal wishes and individual character. In fact the question "What do I need?" is best answered by further asking "Where do I wish to go?".

Raimund Gamerith's idea of his work as a furniture designer is not only devising and producing consumer goods, but going a long way towards enhancing true well-being.

Another field of action includes architecture and objects of art as implemented by the group k'box (www.k-box.org), which Raimund Gamerith helped to initiate and launch in 2002.